[vc_column_text pb_margin_bottom="no" pb_border_bottom="no" width="1/1″ el_position="first last"]
Texas Natural Spring Water
[hr]
[one_half]
We are a locally owned and operated bottled water company, and we bottle our natural spring water at the source: a protected spring, Ardrey Springs, in Travis county. Our water does not originate from any municipal source. We deliver to both residential and commercial accounts. No account is too large or too small.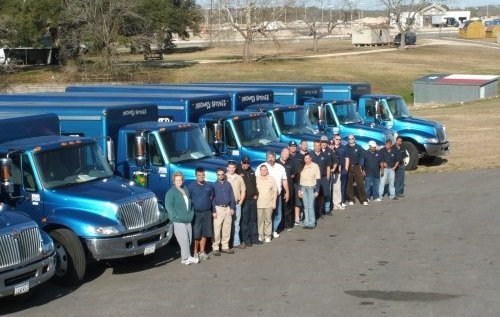 Along with our bottled water services, we also offer coffee and water filtration (R.O.) systems. Frequent deliveries ensure a fresh, country spring product, delivered directly to your door.
[/one_half]
[one_half_last]
Country Springs has been in business for 25 years. The president of Hill Country Springs has been in the water business for 35 years, and self-employed for 26 years. Hill Country Springs is Central Texas' largest Independent water company. We currently service Bastrop, Bell, Blanco, Caldwell, Coryelle, Comal, Hays, Travis, Austin and Williamson counties.
We offer a no-spill system. It is easier to replace the bottle on your cooler, with no mess!! This is especially good for those who might struggle to position the bottle when replacing an empty bottle with a full bottle. You can choose from our 5-gallon, 3-gallon or even, our ½ liter cases of bottled water.
Our coolers are available with safety spigots. They come standard on the hot side of the hot/cold cooler, but can be made available by request, for cold or room temperature dispenser. (This is good for families with toddlers.)
There are no annual contracts. We offer a more flexible month-to-month agreement, which is more realistic and convenient for an ever-changing society.
Thirsty? Call or email now for our "Texas-Sized Introductory Offer." You will reach a live, friendly person. Try it!
[/one_half_last]
[/vc_column_text]